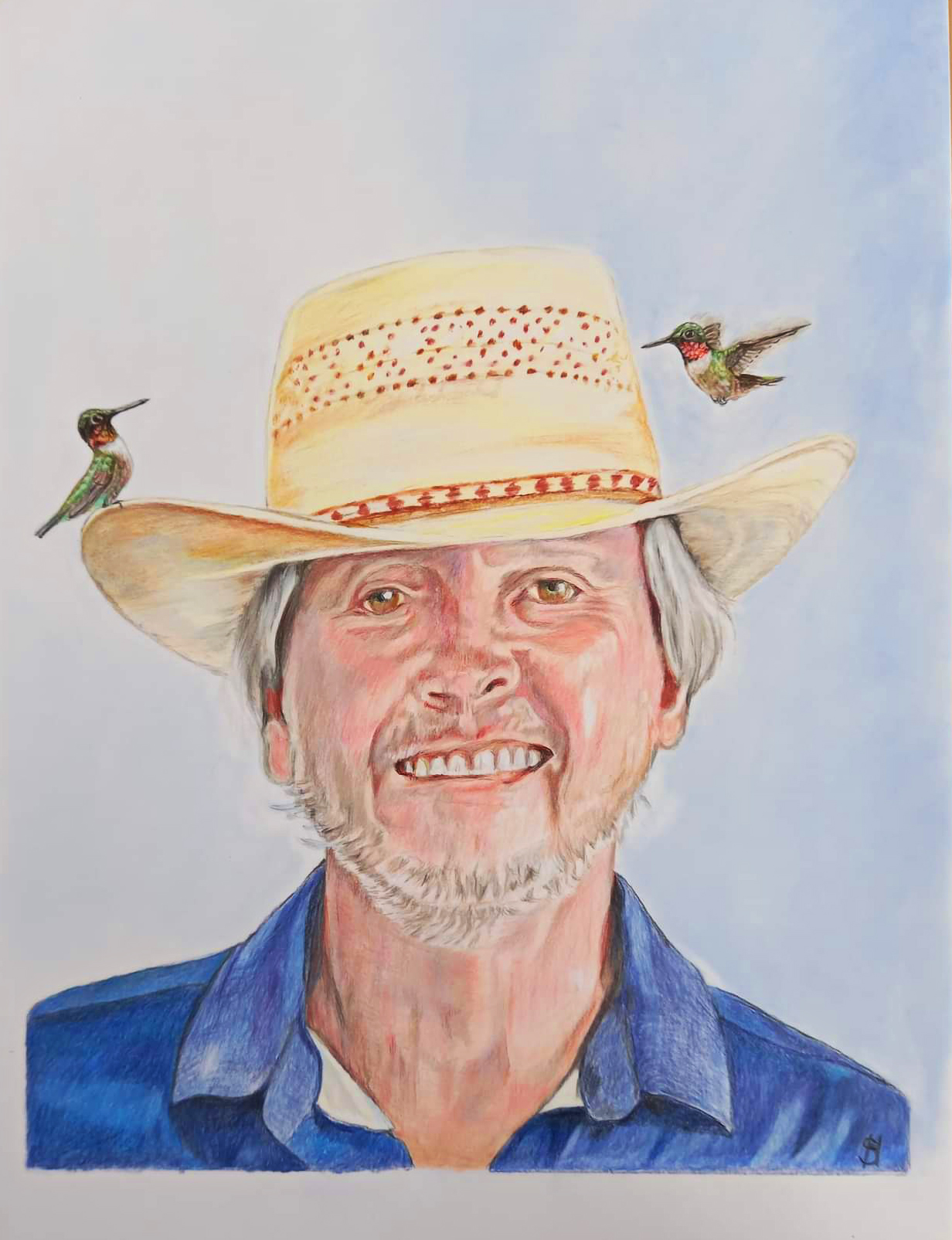 Ron Paschall grew up in Southern California, and he attended Cal Poly Pomona. He resides in Arizona, where by chance, he became enthralled with the activities and habits of hummingbirds after installing a feeder at his home. Inspired by observing these tiny birds' fierce demeanor, he began to develop detailed stories about the lives and community of birds that visited each day. The Hummingbird Wars is his first book
The Hummingbird Wars
The avian kingdom comes alive in this suspenseful and beautifully illustrated story of family, vengeance, and redemption in the animal world.
The descendants of the Hubert Hummingbird family have lived with a secret for 200 years. In the heat of an attack, the family patriarch unleashed a little-known, powerful weapon to rally the hummingbirds to defend his wife and baby from an attack. While the unprecedented battle tactic saved his family, 40 eggs were lost as nests were left undefended. Shamed and cast out of the flock, Hubert's forebears were sent away and banned from returning for 100 years.
It will be up to Hubert's namesake coming of age 200 years later, to redeem his family's reputation and reveal the truth about what happened that terrible day years before.
Kirkus reviews:
THE HUMMINGBIRD WARS
A whimsical YA fantasy featuring fierce members of the Hummingbird Nation.
In 1820, Hubert Hummingbird is the husband of Helena and father of Mason; another hatchling is soon to be born. One day in June, Hubert is blissfully imbibing flower nectar in his favorite meadow and spots a bunch of threatening crows circling high above, about to attack. Hubert escapes, but it's the third hostile appearance in one week by members of the Crow Nation; it turns out to be the harbinger of a vengeful plot devised by aging hawk Hatchet. Back when Hubert was not yet hatched, his father had sacrificed his own life to protect him; in the battle that ensued, Hubert's father destroyed Hatchet's left eye—and now Hatchet's determined to ruin Hubert's life. It's a clever scheme that causes Hubert to lose the respect of his peers and results in his and his family's banishment from the colony. After 100 years, the descendants of the original Hubert were allowed to return, but his name was still a source of ridicule. A century after that, in 2020, a new fledgling is born, and his father chooses to name him after his unfairly derided ancestor. The young Hubert may be the one to finally reclaim the family's honor. In his preface, Paschall offers his readers an informative introduction to the intricate behavior and abilities of the remarkable hummingbird, who can fly forward and backward, hover in place, and endure 500 miles of speedy flight without rest. All of this lays a nice foundation for an imaginative narrative, which builds upon the real-life antics of this tiny bird and its intense instincts toward protection of family and territory. Young Hubert and his friends are portrayed as being full of personality, and their adolescent adventures are exciting enough to keep the story engaging and frequently amusing. Illustrator Hull presents compelling two-page spreads, including images of an angry eagle and a sleeping mountain lion.
A clever and enjoyable chapter book for the younger set, about love, friendship, and restitution.
Kindle ASIN ‏ : ‎

B0BG3J2ZXV
Subscribe to our monthly newsletter for updates
We will process the personal data you have supplied in accordance with our privacy policy.