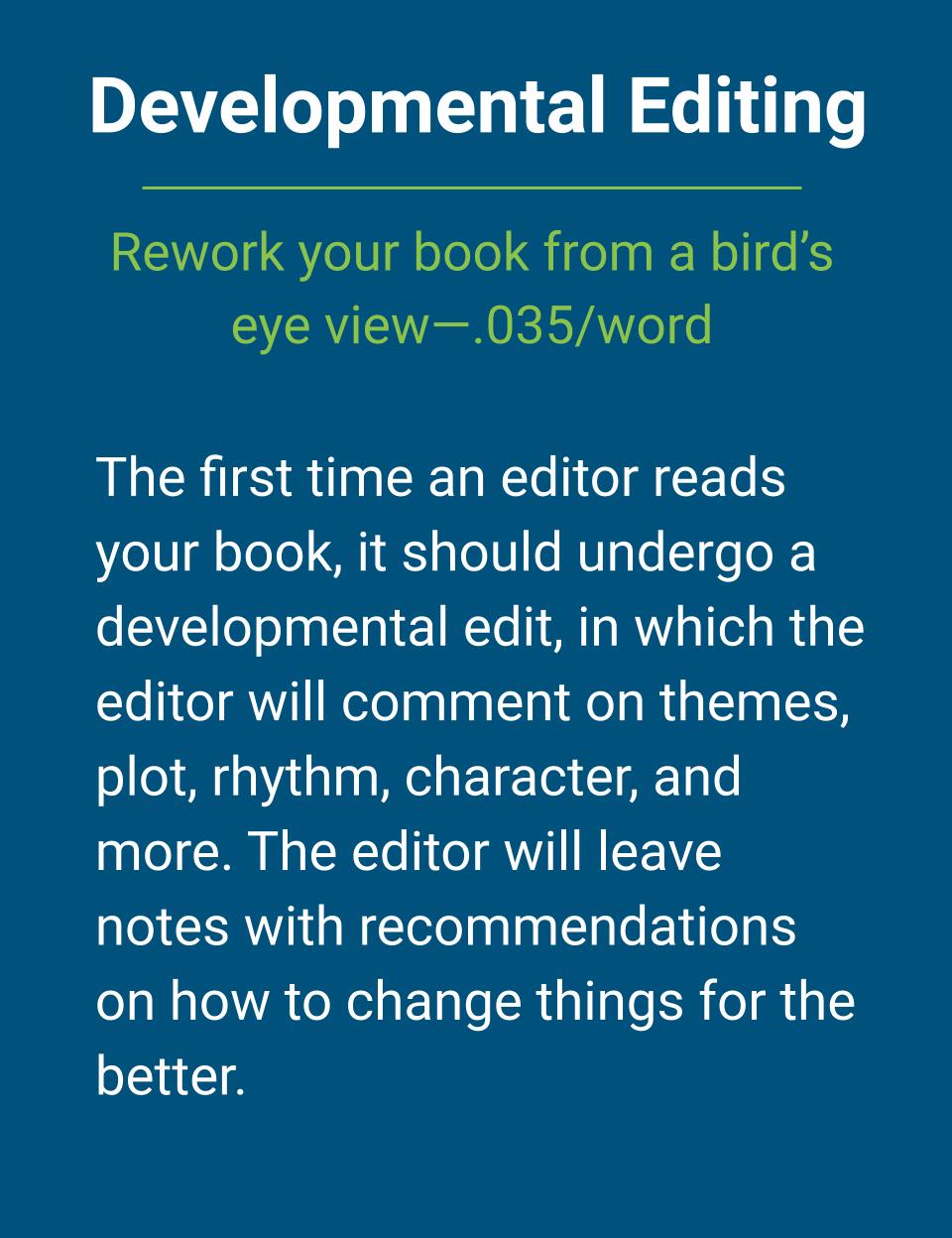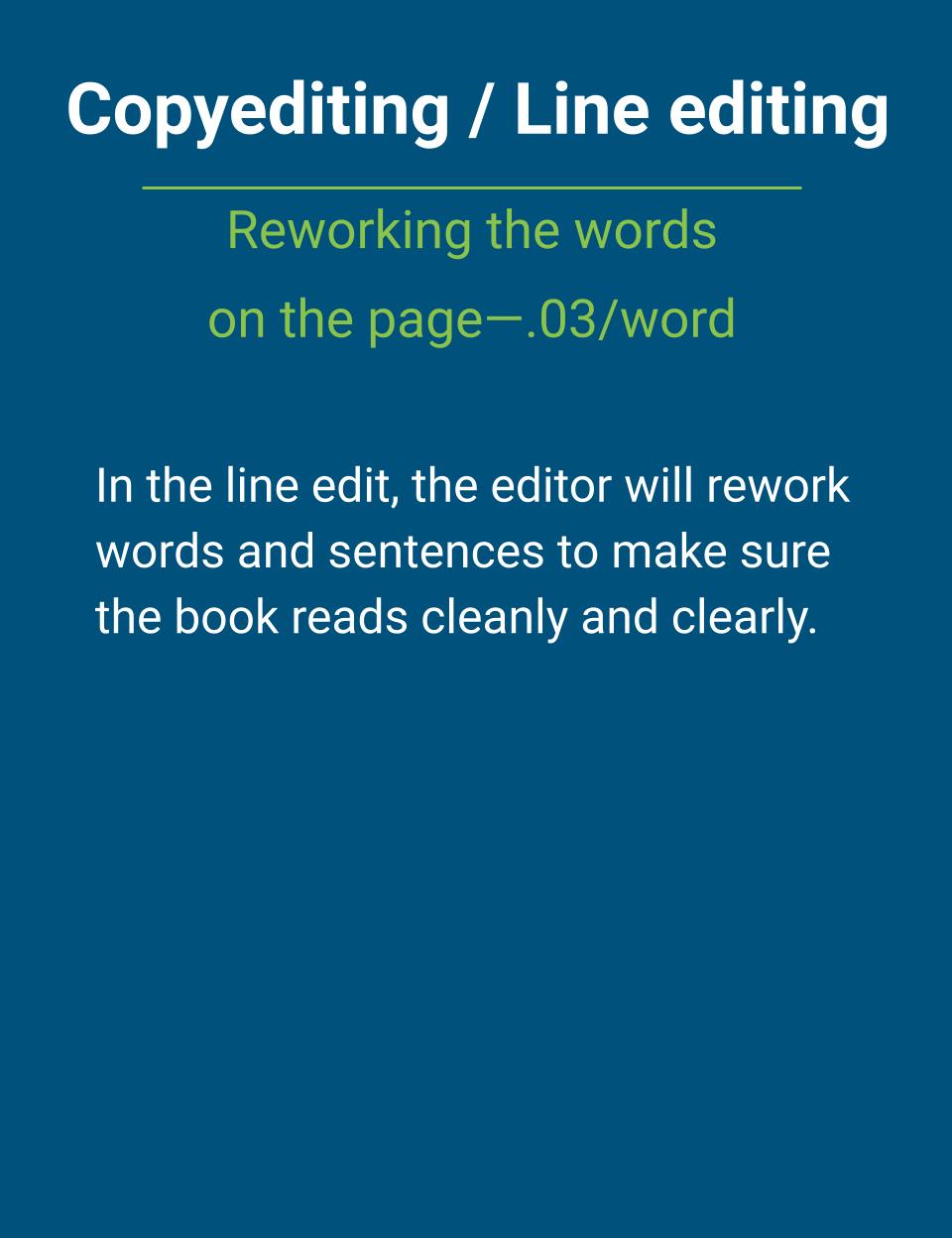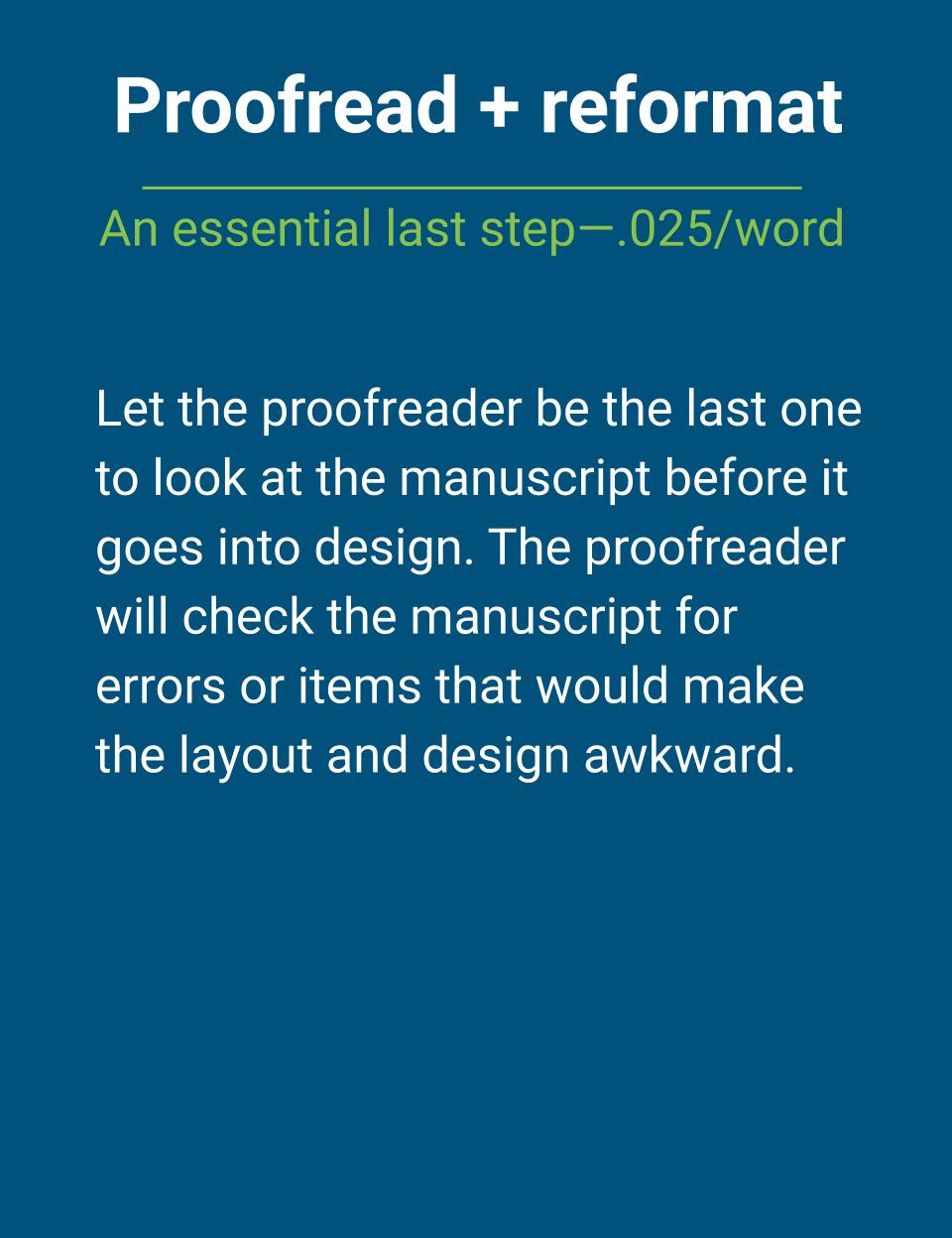 Combine all three editing workflows for .07 cents per word.
Every book needs all three types of editing. No author can hold their entire book in their mind. Your book is a cathedral you've built from the inside. You need someone on the outside looking at the structure, making sure the flying buttresses are all aligned. Creative development is about connecting inspiration to architecture. Content editing refines language and creates the reader's experience. Proofreading finalizes the book and makes it perfect.
Can I bring something that has already been edited?
Of course! There are incredible editors roaming the big wide world! We are happy to complete a project another editor has begun. However, we reserve the right to examine every manuscript and determine what it needs. It's our way of supporting you. If your book really needs a developmental restructure, it isn't in your interests to skip that process, even if your project goes slower.
Frequently Asked Questions About Editing
My writing is perfect. I don't need editing.
Isaac
2022-03-22T01:25:07-07:00
Everyone needs an editor. Everyone makes mistakes. If you think about it you probably have a few spelling errors that are habits you'll never correct. For me, one of these is the word "instrument." I almost always put the u before the r and then delete it. There is an important watershed for every author when they abandon the idea that their writing is perfect. It means turning away from your ego and starting the real work. Flattering yourself feels great and justifies the laziness every author feels when they want to avoid the hard work of writing. Walk away from your ego and you'll always find the work rewarding. No book ever got good until the second draft.
Use this button to schedule a meeting on our calendar:
We'll send you a precise quote for your manuscript.
Use this form to send us your manuscript. Use the message field to share the key points of your manuscript and the services you are looking for. Let us know what book formats you would like. We provide a fully structured quote and cursory manuscript review for free. We can assess exactly what kind of editing you need through carefully reading the first chapters. Our proposal serves as a structure for the whole project, and we can tell you exactly when we plan on publishing.