Emerald Books is a full-service, independent publisher. We are a one-stop shop for all of your book publishing needs, including expert editing and proofreading, text design, custom cover design, publishing, and marketing.
Emerald books are assigned a unique ISBN and authors always keep the rights to their book. 
Our packages are tailored for your success to ensure that you have the best book possible. We are with you on your path, and we want to see you enjoy the creative power of your writing practice. Trust us with editing, design, and production, and before you know it, you'll be holding your finished paperback or hardcover in your hands. And that's just the beginning of the relationship.
We're a family company who will always be there to support and empower your journey as a writer.
Publishing Packages Overview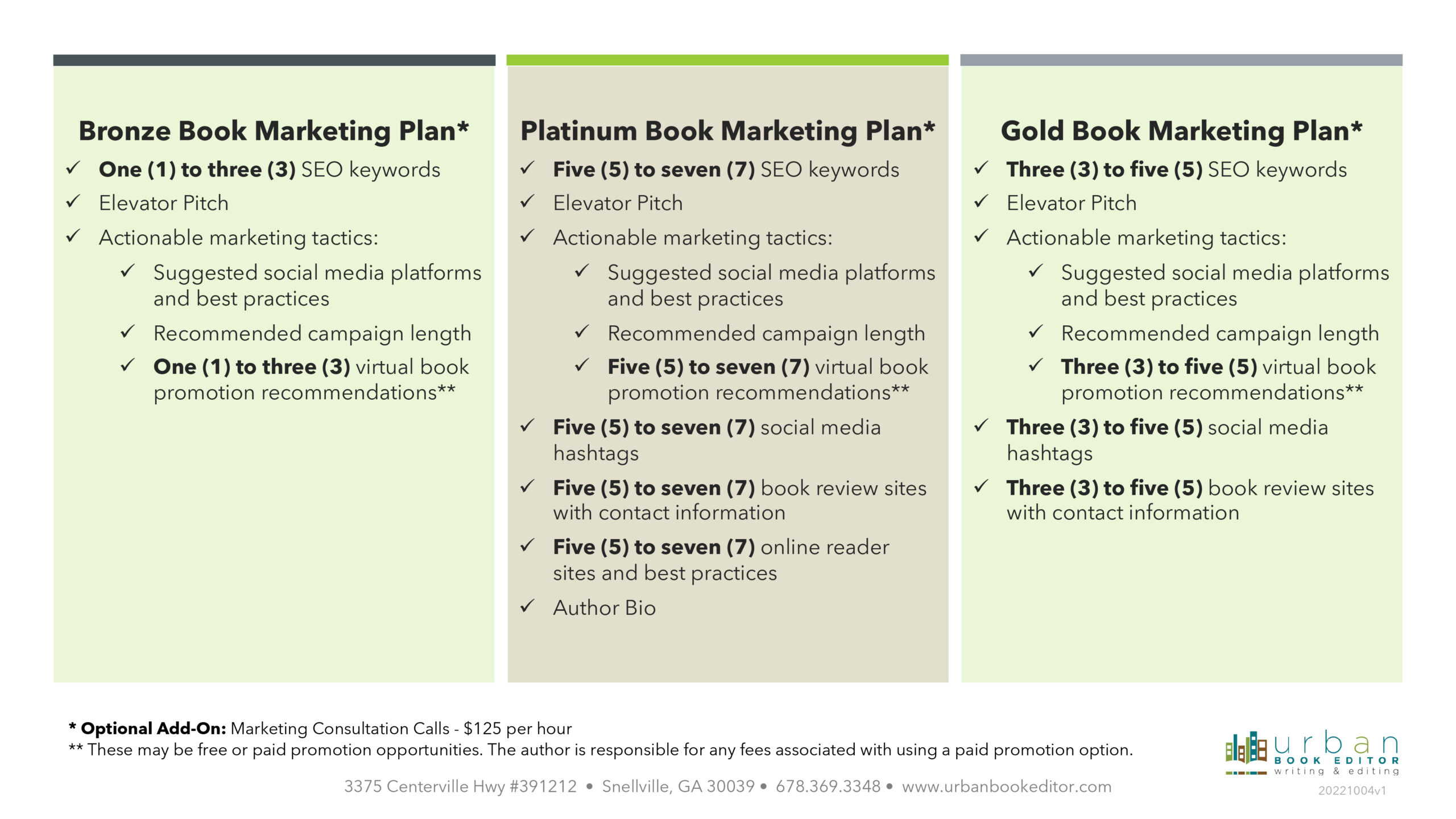 Author Experiences
⭐⭐⭐⭐⭐

The only partner you will need on your next project

Emerald Books is a full-service publishing house that links editing, coaching, book layout/art/cover design to its publishing services, and Jessica is a writing coach who really cares your work is the best it can be.

This was my first time writing on a subject that was very personal to me. My book was a personal memoir. Jessica was very patient and supportive on my efforts and rewrites. I do believe her encouragement, editing recommendations, and critiques truly were instrumental in bringing the story to another level. Her professionalism and broad knowledge of the art of storytelling was a tremendous asset and I would highly recommend Emerald Books for your next project.

—Edward M. Rahill, author of One Mile at a Time

My book cover will definitely help with sales.

⭐⭐⭐⭐⭐

My first six books were published by major publishers so when I decided to publish my seventh independently, I knew I would need help.  The staff at Emerald Books went above and beyond and were so professional and understanding.  They say "don't judge a book by the cover," but the cover of my new book, A Midwife's Song: Oh Freedom, designed by Emerald Books artist, Isaac Peterson, will definitely help with sales.
Thanks everyone.  

—Patricia Harman CNM, MS, midwife and author.

Jessica's knowledge of APA and citation gave me a high level of confidence.

⭐⭐⭐⭐⭐

As a writer seeking an excellent and highly professional editor, I could not be more pleased with Jessica Hammerman.  As a business writer, I was delighted to work with someone who understood the voice I wanted in the final product.
In addition, her knowledge of APA and citation gave me a high level of confidence that my work would be viewed as thoughtful, thorough and credible.  Editors are critical team members in this demanding process, and the additional depth Jessica brought beyond the standard editing process of grammar, format, and voice added much value to the work.  Highly recommended.

—Jim B.

They have gone above and beyond to make sure I was happy.

⭐⭐⭐⭐⭐

I would highly recommend Emerald Design. They have been great to work with and have gone above and beyond to make sure I was happy. Isaac has been great to work with. His work is amazing, and I would definitely work with him again in the future!!

—Alesha Penland

They get an A++ from me!

⭐⭐⭐⭐⭐

I recently wrote my first book, A Simple Soul. I had the pleasure of working with Jessica and Isaac who did an impeccable job! They first walked me through the process of publishing which I had no idea what I was getting myself into. They were extremely helpful and moved at a pace that was appropriate. I appreciate their kindness and expertise on the whole process! I couldn't be more pleased with the final project…the cover (both front are back) are exactly what I envisioned, if not better! I am beyond pleased and would highly recommend their professional services. They get an A++ from me! Hopefully I will write another book just so I can use their services again!

—Kimberly Cowherd

The people of Emerald Books truly lived up to their company's name: they were gems!

⭐⭐⭐⭐⭐

The people of Emerald Design truly lived up to their company's name: they were gems!

I could not have worked with a better team of people. Their services were amazingly affordable. I live in Minnesota, and before I found them, I met with a local small publishing company that has similar services. However, that company wanted to charge me approximately three times as much!

A couple of people who have already read my work wonder when I will write a sequel. I have no idea. But I do know that I will use Emerald when I do.

—Jim S.

The whole process was streamlined.

⭐⭐⭐⭐⭐

It was a pleasure working with the Emerald Design team in writing my first book. In my initial call to them, I had no idea what it took to get a book from some words in my computer to seeing it online for sale. Jessica put me at ease and explained clearly the process and the pricing. When completed, there were no surprises. Jessica worked with me on editing with suggestions and punctuation. She made my words into a real story! After working with Jessica, I was introduced to Isaac for design and publishing. Isaac got right back to me on every email and helped me work through the process of cover design with suggestions and pictures to supplement what I had for ideas. He also set up book size, font style and size, layout of the pages, what should go where and setting a price. The whole process was streamlined in a way that allowed a novice like me to be part of their team to complete my project. Thank you again Emerald Design!

—Charles Rose

They made my dream of publishing come true.

⭐⭐⭐⭐⭐

It has been an absolute pleasure to work with the talented team at Emerald Books. They are a professional and talented group that made my dream of publishing come true. I recommend Emerald Books to anyone who is seriously considering publishing their work.

—Kim Wilson

Find the right hybrid publishing service. 

⭐⭐⭐⭐⭐

A hybrid publishing company uses elements of traditional publishing, but provides a slightly different model. Hybrid publishers offer conventional services such as editing, marketing, and distribution, but the author will be required to pay a fee.

Using this service will increase your chances of creating and selling a successful, professional product. Kelechi recommends using Emerald Books.

—Kelechi Uchendu, author of Bully Friends

I got more than what I paid for.

⭐⭐⭐⭐⭐

This was my first experience with a professional editor, and everything went better than anything I could have planned for. I've had friends tell me horror stories about what they experienced with editing, and it made me apprehensive about paying for an editor. But I have to say that this was worth every dime. Jessica not only helped me cut back on my word count, but she gave me great and helpful tips on how to improve my story. Her feedback was positive and helped motivate me to keep working on my story. I found the task of editing my book daunting, but Jessica eased my worry and made the process extremely easy. I even learned how to use Microsoft Word better. There's no smoke and mirrors here. I got more than what I paid for and I can't wait to move forward with publishing my book.

—Lisa

This professional business really cares that you write a good book.

⭐⭐⭐⭐⭐

I bumped into the worst editors until Linda gave me Isaac to read one of my children's books. This professional business really cares that you write a good book. It makes you feel like you have real supporters in your life. Will reach them again soon!

—Regina A.

Such a privilege to work with this company.

⭐⭐⭐⭐⭐

Such a privilege to work with this company. Emerald has been helping me with my multi-novel series for almost a year now, and their dedication to their part in my project (as well as those of their other clients) has never been in question. I highly recommend to anyone looking for a quality editing job with excellent communication.

—Tessa Charleigh

They are amazing!

⭐⭐⭐⭐⭐

My husband started his novel while on chemotherapy. In the fall of 2020 it became apparent that he would not make it more than a few more months. This fantastic company sped up his editing process and got that book out one month before he died. He got to see it in print, he got to see it on Amazon, and he got to see it selling. His life ended on such a positive note in this area and we have Jessica and Isaac to thank. They are amazing! I heartily recommend this company.

—Janey Pillsbury, wife of Richard Pillsbury, author of The Time Traveling Texan

Jessica was a writing coach as well as an editor.

⭐⭐⭐⭐⭐

Dr. Jessica Hammerman was the editor of my first novel. I'm not college educated and this is my first attempt at writing for an audience other than myself, so when I learned of the extent of Jessica's education and experience I was really quite intimidated. My experience with Jessica has been far from intimidating. Her criticism has been constructive and every one of her edits have added nothing but quality to the finished product. I highly recommend the services of Emerald Books and Jessica, especially for first time authors such as myself. I actually recommend Jessica's services because she became more of a writing coach than just an editor. I'll definitely be using her advice, tips and suggestions in all of my future work.

—Domnic M
Read our Blog
The Hummingbird Wars by Ron Paschall We're so proud of our new book for young adults. Check out our editorial
New Book by William W. King This book is a retrospective of my career in the telecommunications industry. It is