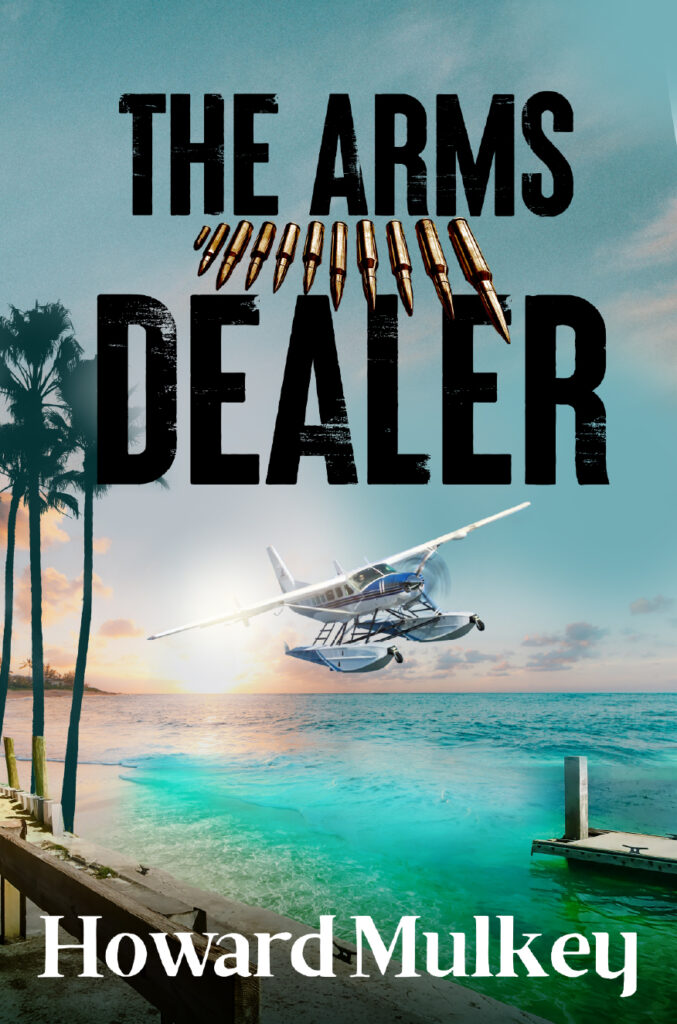 Howard Mulkey lives in Florida and he frequently travels to the Bahamas, having visited all of the islands at some point.
Mr. Mulkey began honing his writing skills at a young age while playing in rock bands from Miami to Manhattan. While writing the lyrics and songs for the bands he was in, he was able to gain the feel for expression and poetry.
When you're playing in bands at night and working construction during the day, it gets pretty hectic. But as soon as he had the chance, he would be on a sport boat headed for the Caribbean. Even then, he would have a pen and paper at the ready. On longer trips, he would sit on the back of the boat writing poetry or more lyrics.
Like most writers, he would tell you that you have no idea when the inspiration will come so you'd better be prepared to write!
Editorial Review of the Arms Dealer
In the Florida Keys, arms dealer Dmitri navigates a dangerous underground. Although his travels take him all over the world at a moment's notice, he puts his family first. In Dmitri's world, trust is everything. His business relies on an international network. He calls them simply, "his crew." No one can be in Moscow and Miami at the same time, so trust is everything, and Dmitri trusts his crew. 
ISBN-10 ‏ : ‎ 1954779577
ISBN-13 ‏ : ‎ 978-1954779570
Subscribe to our monthly newsletter for updates
We will process the personal data you have supplied in accordance with our privacy policy.