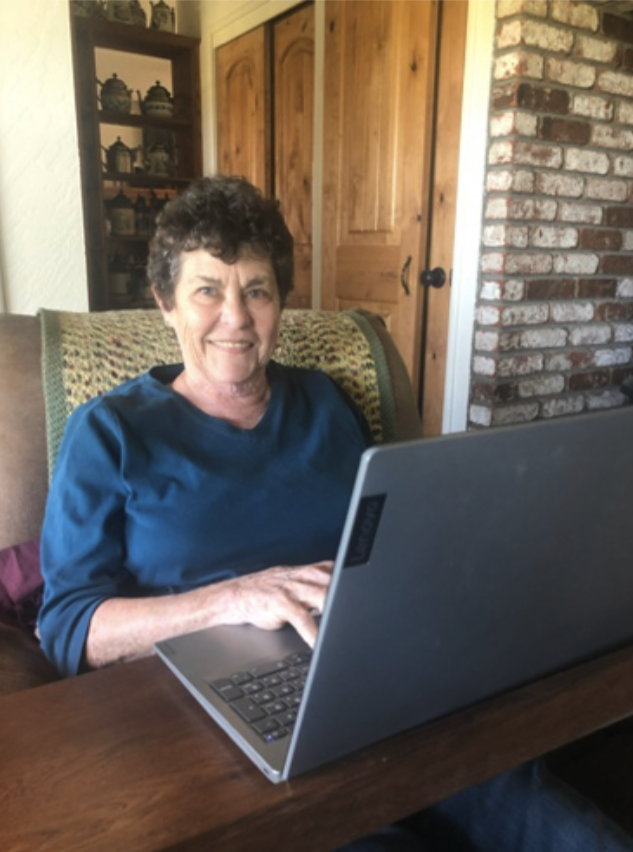 Tricia Gardella's books are mostly influenced by the ranch life she stepped into sixty years ago. She writes children's books about ranch animals, ranch routines, and ranch relationships, though occasionally getting side-tracked to explore the myriad other sides of life. She has tried it all, and almost mastered some: canning, cooking, knitting and other fiber arts, rug-making, gardening, and various business ventures. But writing is her happiest of places and she is thrilled to be back after a twenty-year sabbatical. She has a BA in Ancient History and Classical Archaeology, three children, seven grandchildren, and three great-grandchildren, all giving her much food for thought. She lives with two self-centered cats in Central California. The Quest is her only attempt at writing for adults.
Cecil the Ghost seems to always make mistakes. He might even be kicked out of his haunted club this year! But Cecil's willingness to try new things means everyone, ghosts and humans alike, are in for a surprise.
It's 2020, and COVID is shutting down our entire world. Your life is not going as planned. Your husband was not supposed to die before you. You were supposed to travel-together. Now, because of COVID, travel is not even an option. Then fate steps in as it often does and you find yourself on a quest that will put you back on the track you were always meant to be on-writing-showing that age need never be a measure of old.
Subscribe to our monthly newsletter for updates
We will process the personal data you have supplied in accordance with our privacy policy.