We are about to release a new book by author Howard Mulkey: The Arms Dealer.
Here's the summary:
Dmitri operates outside the law, controlling an international network of smugglers. An arms dealer can't trust anyone but his crew.
We created photo illustrations for two scenes from the book for the front and back cover. Here they are: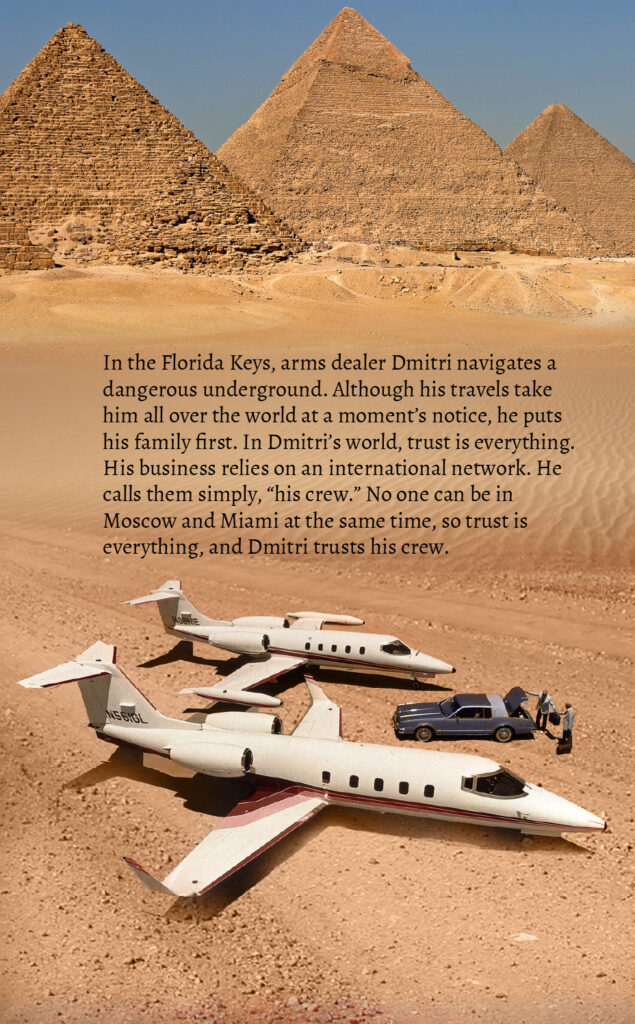 We'll update as soon as the book comes out!